Green oases Woldring Location completed
By Jorin Onclin - Posted on 29-07-2022
Cooling for residents and stimulating biodiversity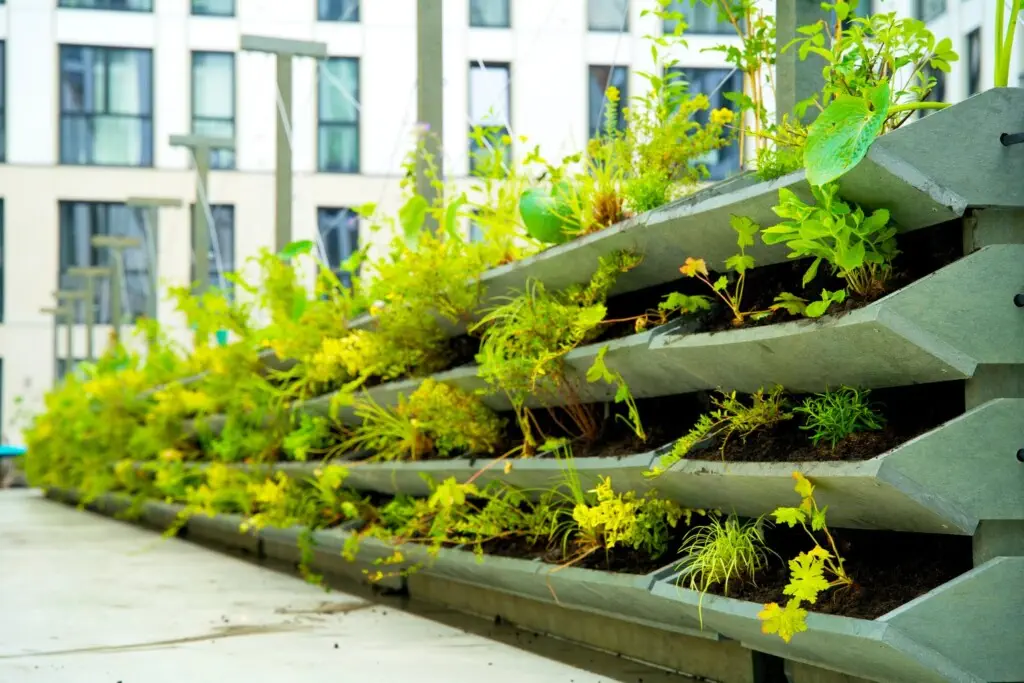 This summer, two green oases were realized in the courtyard of the Woldring Location. This circular and climate-adaptive project is an initiative of Woldring Verhuur in collaboration with Save Lodge. The plant walls and pergolas bring residents coolness and stimulate biodiversity. The reactions of the residents are all extremely positive.
The green oases
The green oases are no less than 126 meters long and built around the fence above the parking garage. The containers are filled with a wide variety of hardy plants. Above them, an attractive pergola with climbing plants and a string of LED lights is attached. In this way, the courtyard on the second floor has been given a sustainable upgrade.
Sustainable world
The idea for the courtyard garden initially arose from the need to create more atmosphere, greenery and cooling for the residents in the courtyard of the Woldring location. Soon after, the plan for a sustainable plant wall emerged and René Notenbomer, initiator of Save Lodge, was called in.
His team's design turned out to be a bull's-eye. The recycled plastic for the planters would normally be incinerated. The potting soil used was produced by fermenting tens of thousands of kilos of green residual streams. Water is drawn from the adjoining Reitdiep and the irrigation is fully computer-controlled. This project has prevented the emission of many thousands of kilos of CO2, the residents benefit from cooling down on hot days and bees and butterflies find an attractive home.
SDGs
The green oases are not only beautiful to the eye, but also help to reduce CO2 emissions, boost biodiversity and cool down the warming city. In this way, Woldring Verhuur fulfills several Sustainable Development Goals.
Trailer