Woldring Verhuur present at 35th edition of the 4 Mile
By Jorin Onclin - Posted on 11-10-2022
A top performance from every participant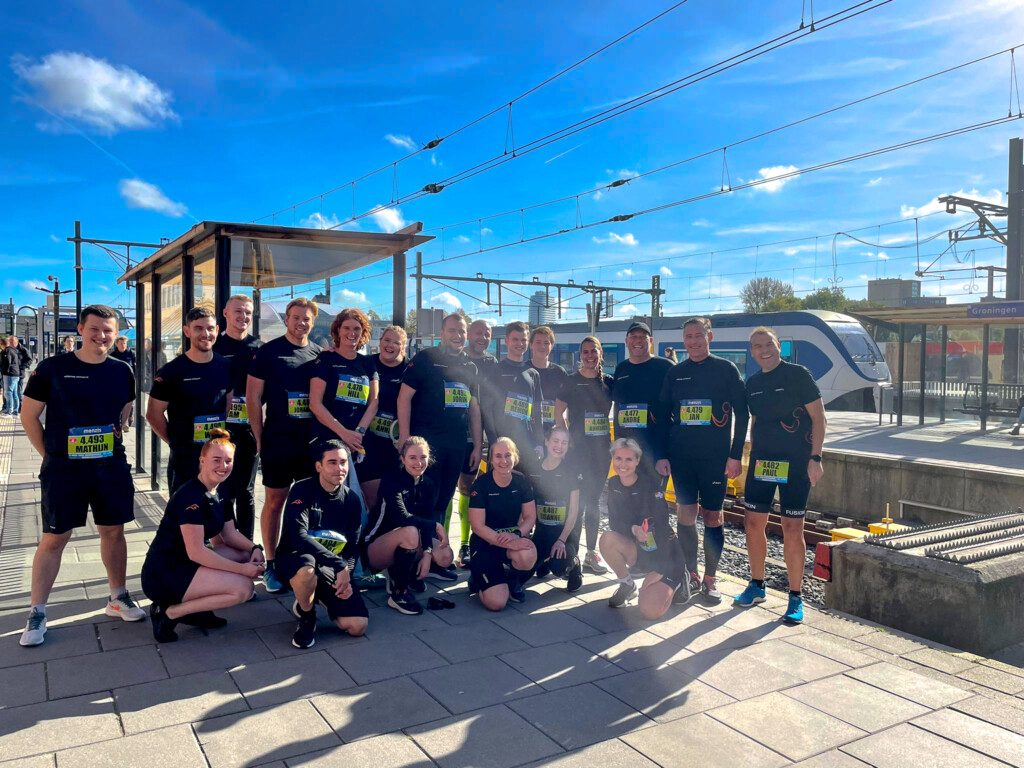 Last Sunday, the 35th edition of The 4 Mile of Groningen was on the program. After last year's success, the team was eager to run again this year. It became an unforgettable day.
A review of the event. Although the weather forecast is bad, the sun is working overtime, it is almost windless and there is generally a very pleasant temperature. "Ideal running weather!" said one of the experienced runners representing Woldring Verhuur. Arriving at Haren train station, the team walks together to the right starting compartment and a short warm-up follows. The atmosphere is good, there is a lot of laughter and some light competition among themselves. When the starting gun sounds around 13:30 everyone shoots out of the starting blocks. On to the Vismarkt.
About the 4 Mile
The 4 Mile of Groningen is an annual running event that was organized for the 35th time in 2022. Every 2nd Sunday of October, thousands of participants run from Haren to the Vismarkt in Groningen. This distance is about 6.4 kilometers (4 miles) and is therefore very accessible for both novice and experienced runners. Woldring Verhuur participated in the company run and therefore started together with other companies from the region.
Proud
After everyone finished running The 4 Mile, the team went together to café Soestdijk in the Peperstraat. They thoroughly deserved that third half. Each and every one of the participants delivered a fantastic performance. Woldring Verhuur looks back on a very successful day. See you next year!