Upcycling plastic instead of burning it: Woldring Verhuur sponsors Plastic Fantastic
By Jorin Onclin - Posted on 08-11-2022
Green oases not only beautiful, but also functional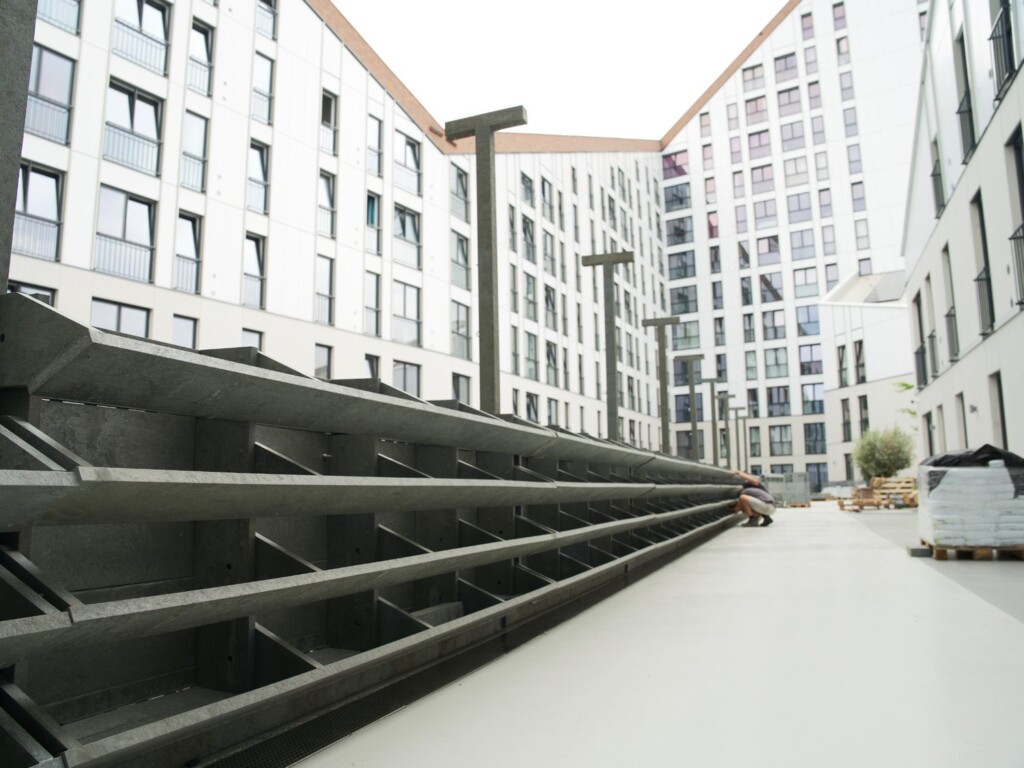 Last summer, Woldring Verhuur and Save Lodge BV worked together to create two green oases realized at the Woldring Location.This sustainable project is not only beautiful, but also functional.Not only does it provide cooling on hot days, but by upcycling a huge amount of plastic, Woldring Verhuur has now also become a sponsor of Plastic Fantastic.
The idea for two green oases originated in the spring of 2022. From residents of the Woldring Location and from the management of Woldring Verhuur, there was an increasing need to renovate the courtyard. After lengthy orientation, a plan was developed to not just "brighten up" the square, but to do so in an environmentally conscious manner. From this, a partnership with Save Lodge BV was formed.
Greening cities
This was the opportunity for Save Lodge to get to work on their mission: vertically greening the cities of the Netherlands. With their climate smart walls, they are doing everything they can to keep our cities livable. For example, their website states that they work from three disciplines: green, blue and gray. The potting soil used consists of fermented green waste streams, the surface water of the Reitdiep is optimally used to keep the plants moist, but in addition, an awful lot of recycled plastic is used for the planters that would normally be burned.

Sponsoring Plastic Fantastic
As part of this special partnership, Woldring Verhuur becomes a direct sponsor of Plastic Fantastic through the use of the latter's bins. This non-profit organization is committed to combating the plastic problem worldwide. They believe that too little is still being done with all the plastic that is collected and are therefore always looking for ways to turn plastic into new raw materials. The flower boxes at the Woldring Location are therefore a good example of this.